Blended Coffee Introduction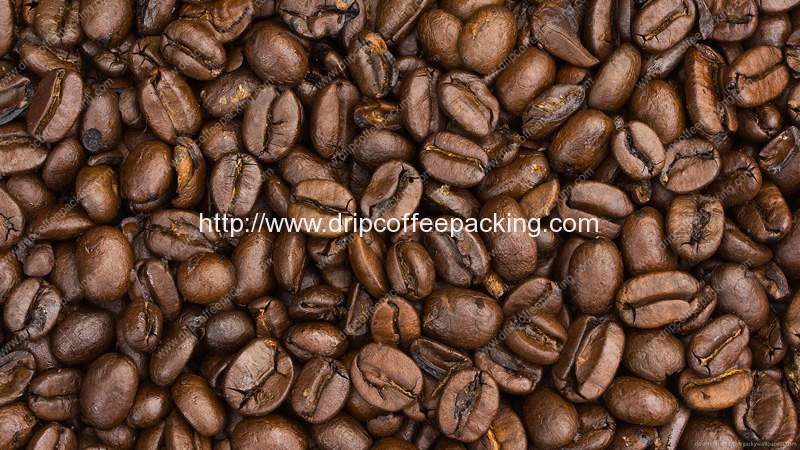 Special coffee, also name Blended coffee, is one kind mixed coffee with Mandheling and Brazilian coffee. Since each coffee bean has its own different tastes and flavors, and none of all coffee except Blue Mountain coffee has an even aroma, therefore, with different proportional mixing of different coffees, there must be different coffee products coming out. In order to taste such original ground coffee with different flavors, drip coffee bags are produced, and as well as the drip coffee packaging machines.
Nowadays, the coming of industrial era has sped up the steps of our progress. With the continuous increasing of life quality and development of economics, people rely on the commodities more and more. Accompanying, due to people's more and more quantity demand for all kinds of products, all products industries are been stepped into the industrialized production. At the same time, the machinery take more and more places of the labors' with the development of science and technology. The packaging forming machinery is one of the typical example.
Drip coffee packaging machine can automatically perform all packaging process in one line like feeding, measuring, filling, bag-forming, sealing, cutting, counting, date printing, nitrogen flushing and final products output. Such machines are featured highly precise accuracy, high efficiency, labor cost saving, low energy consumption, easy operation and convenient maintenance etc. In a word, the drip coffee packaging machine has integrated with all machine and packaging properties, obviously the ideal machine for enterprises in this industry. One company use such a machine, not only can reduce its labor and managers, but also able to pack the coffee powder in a preciser and more beautiful result. It must be make coffee bag manufacturers easier and more pleasing.
Company Profile
Romiter Machinery Co., Ltd. is a market leading designer and a manufacturer of coffee powder packing and tea powder packing machine. All our machines equip with reliable brand component. This enables us to provide our customers with continuous high quality tea powder and coffee powder equipment at competitive prices.
Romiter provides a complete coffee powder and tea powder packaging solution, includes Drip Coffee Bag Packing Machine, Instant Coffee Stick Packing Machine, English Breakfast Tea Capsules Filling Sealing Machine, Full Automatic Tea Capsules Packing Machine, Pyramid Tea Bag Packing Machine, Four Header Pyramid Tea Bag Packing Machine, Round Tea Pods Packing Machine, Tea Inter Bag and Outer Bag Packing Machine and Coffee Capsules Filling Sealing Machine.